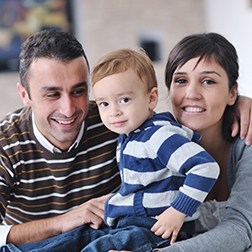 Growing Households
Whether you have a baby coming, kids entering grade school or are combining households, we can help you select the ideal area for your family, coordinate the sale and/or purchase of multiple properties, and make it all as easy as can be.
Several years ago, my best friend had her first baby and I was looking forward to being a first time Auntie. Soon after, she and her husband decided to move to create a better life for her family. While I miss them very much, I couldn't be happier for them – they live in a wonderful community that provides a great life for them as a family. I feel that same joy each time I help a new family with their next move.
As your Realtor for Life I will:
Consult with you on whether to buy or sell first, and other marketing time concepts.
Provide insights into the best locations for your needs and budget.
Provide referrals to experienced out of area Realtors if you are relocating
Provide a comprehensive and aggressive marketing plan when it comes to selling
Negotiate exclusively for you by not representing both parties in a sale
Provide resources and referrals to inspectors, contractors, movers and more
Provide direction on tax and financial considerations
Assist in selling or buying your residence or investment real estate
This time of life comes with a lot of multi-tasking and scheduling challenges, as well as lifestyle changes. Let us help you make this transition the joyful experience it should be. Give us a call or email us for a free consultation. We love to help growing or merging families and want become Your Realtor for Life!