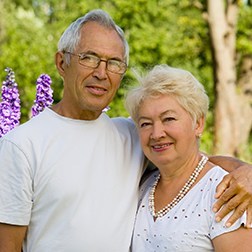 Senior Home Owners
When the time comes to make a change, it can be overwhelming. We provide guidance to help seniors make informed decisions and we have senior resources that go beyond just the sale of real estate. We are never pushy, and we love communicating with you, in a low tech, one-on-one fashion.
I'm passionate about working with seniors. My personal experience with my own senior parents has influenced me greatly. During a recent health crisis, I saw first-hand how my parents' concerns were unanswered; and they felt rushed and not heard by those around them. It required me to be vigilant in getting them the care and information they needed. For me this was the impetus to helping seniors in my own field as a real estate specialist. I will listen carefully to your needs and will provide resources that will help you. Plus, I hold a unique designation called
Seniors Real Estate Specialist,
which provided me with training in a wide range of matters affecting the set of decisions that seniors and their families face.
As a Seniors Real Estate Specialist (SRES) I am dedicated to:
Always keep the seniors' best interests in mind, and keep all matters confidential.
Provide knowledge about local senior housing options and elder support services.
Provide resources for aging in place.
Take the time needed to make a client feel comfortable with and understand the complex selling process.
Understand the emotional demands a sale can make on a senior, and try to minimize them.
Tailor the marketing and home preparation to each homeowner's needs.
Interact easily with all generations, including adult children and caretakers, as necessary.
Have a wide network of other senior-focused professionals who can assist in financial and estate planning, clutter control, estate sales, and many other important resources.

If you are a senior or a caring family member, and need advice or resources to make decisions on moving to a more suitable place, or regarding how to age in place comfortably, don't hesitate to call. I'm here to help and to be a calming influence for you and your family. Even if you are just in the planning phases and not yet ready to sell a home, I welcome your call and want to be Your Realtor for Life.

- Debra