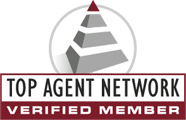 Debra Schwartz is a Top Agent Network (TAN) verified member!


TAN is a private, membership-based, online communications system that allows the top-producing real estate agents in local markets to share exclusive, non-MLS information. This privileged information is crucial to your success as a buyer or seller of a home. Member agents post and share information about listings before they reach MLS as well as buyer needs, local resources, even the latest industry trends. This ongoing exchange allows TAN agents to be "dialed in" to local real estate as few agents are. Only one real estate agent in ten qualifies for membership.



As Debra's client, you receive these powerful benefits:
Access to a community of proven agents whose collective experience allows deals to happen quickly, reliably and often privately.

Referrals to the proven best service providers in your area.

Insights about market conditions from agents across the county and across all price points.

BUYERS:
Access to listings not-yet-on-MLS.

Your requirements will be broadcast to agents who have a matching seller.

Top agents with sellers who have not yet listed their home will be alerted about your needs.
SELLERS:
Ability to get feedback on your list price before going on the market or risking it becoming a stale property on the MLS.
Access to pre-qualified and highly motivated buyers.
Sell your home faster by generating "buzz" prior to going on the market.
These exclusive benefits are gained only by working with a TAN agent, giving home buyers a competitive edge and additional confidence as they proceed through the sometimes-daunting process of buying or selling a home.


Reach out to Debra today! Cell 408-529-0099, or Email Debra@DebraSchwartz.com